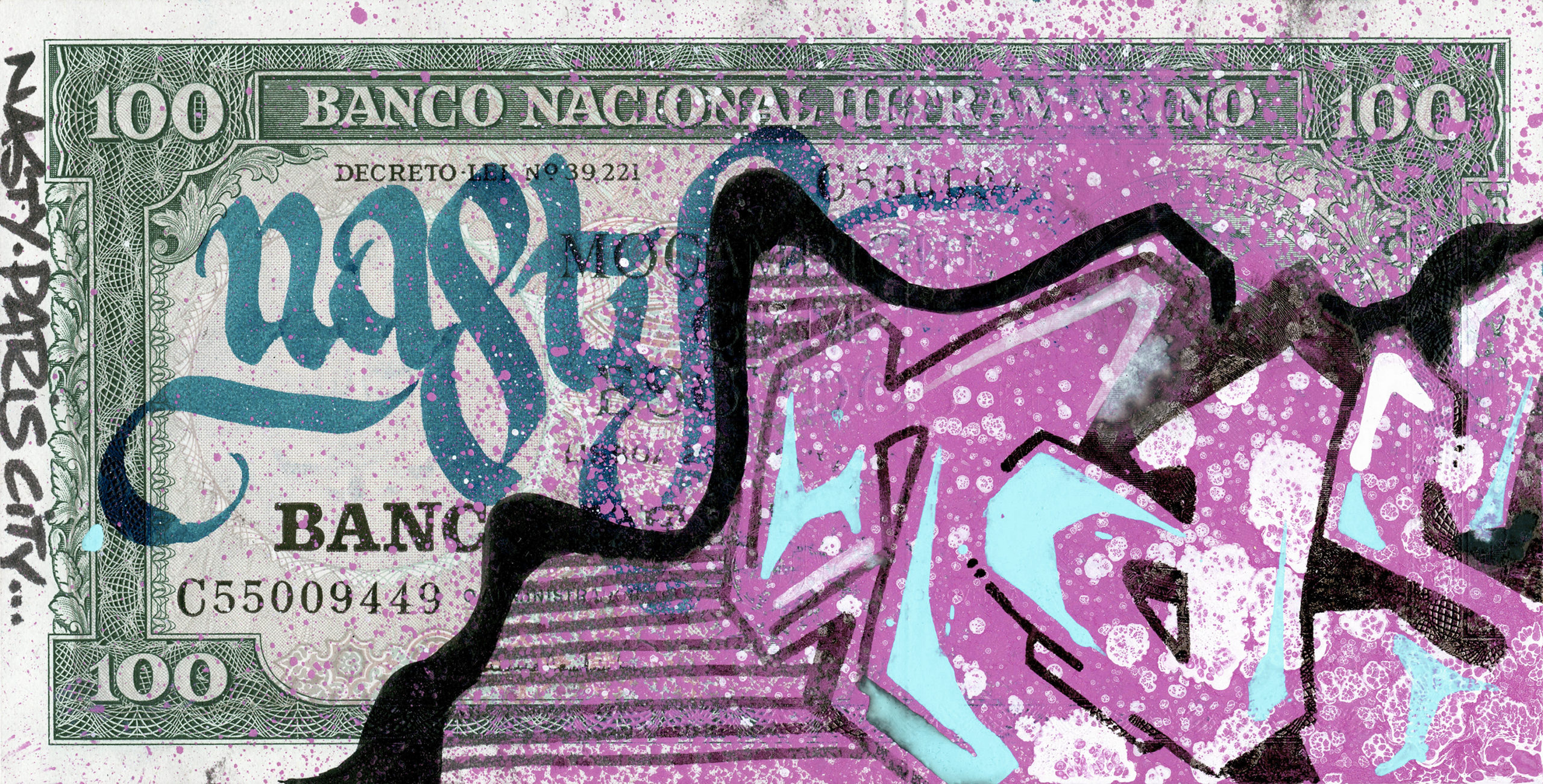 MFN 60

Origin of the Bill : MOZAMBIQUE
Size of the artwork : 16,6x8,5 cm
Artist
NASTY

Paris – Born in 1974
NASTY discovered graffiti in the 80's, during the cultural influx of American street art and hip hop into France. By the end of the 1980s, Nasty had distinguished himself as a prolific subway painter with his use of bright colors in wildstyle and block letters. His underground activity has made him a reference for current generations.
In parallel, he has participated in numerous advertising projects (1664 Beer, Mercedes, BNP Paribas, Coca-Cola, Bic, Nestlé, Monoprix …) or in the world of "artoys" with Kidrobot and Toy2R in Hong Kong.
For his exhibitions, he brings the inspiration of the subway into the gallery, creating unique art objects that retain the essence of his origins as a subway graffiti artist. He often transplants tiles from the metro walls into the exhibition space.
Learn more