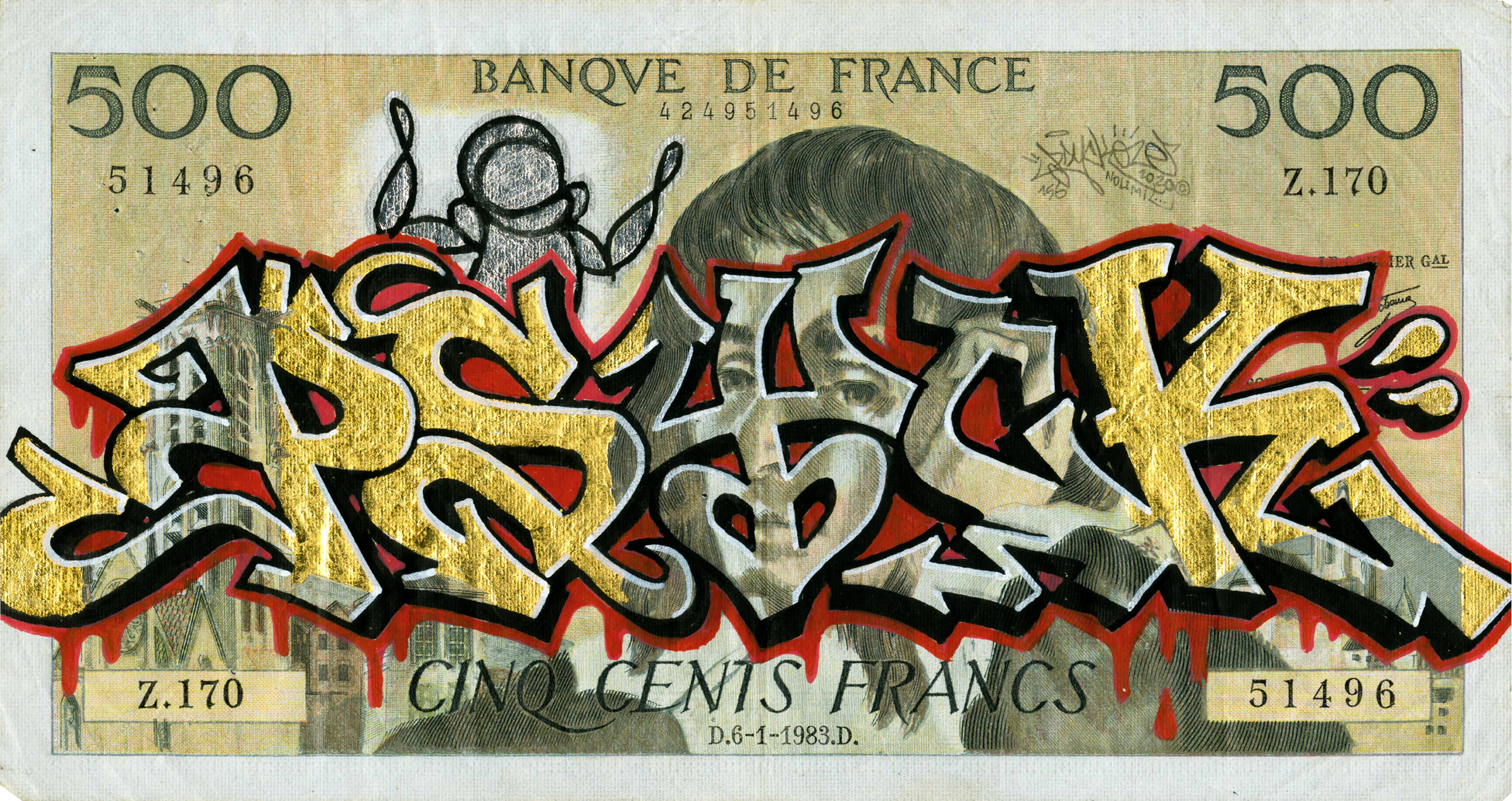 MFN 39

Origin of the Bill : FRANCE
Size of the artwork : 18,2x9,7 cm
Artist
PSYCKOZE

Paris – Born in 1969
Alexandre Stolypine, known as Psyckoze, is an urban artist who painted on his first walls as early as in 1984. From the catacombs of Paris to the walls of big cities all over the world (Tokyo, Mumbai, New York City), he is painting with energy to bring colors and leave art whether in the streets, in unusual spaces or in galleries to share his passion with public.
Twenty years ago, as he was painting in the streets, Psyckoze extended his playground to catacombs, producing artworks there, as a mirror of his work in the streets. For years, he kept this part of his work secret. But since a couple of years, he has been working on paintings and videos to share this part of his universe and his passion for this space of freedom with the public.
On canvases, he is inspired by the streets, reinterpreting graffiti codes. His characters, without faces, are designed like a signature, in one shot. He's using different technics and medium to produce a very colourful painting, dominated by the energy of the movement.
Learn more